Validated Custom Health Solutions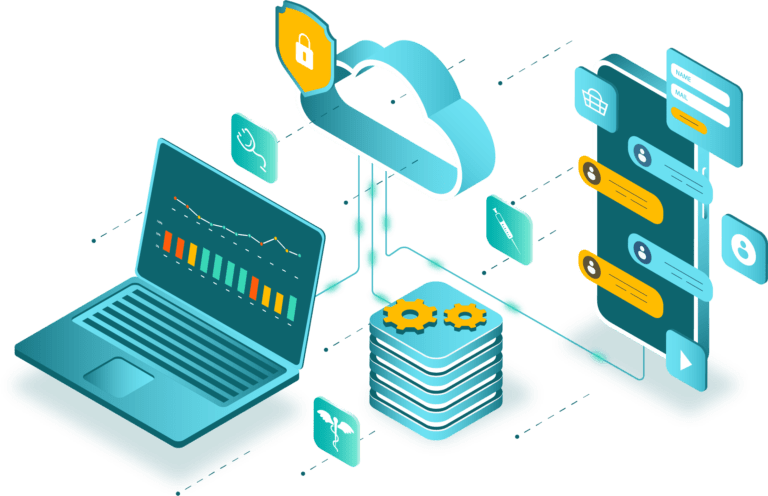 We can quickly deliver custom, validated health solutions through mComply, our AI-powered health technology platform. These solutions integrate text messaging technology, web-based applications, and mobile apps, providing an environment to support diverse study protocols.
Our health experts, along with our mobile solution partner Synegys, have extensive experience in deploying mobility solutions and can help you define technical and business requirements to develop a strategic roadmap and action plan. Our health solutions also incorporate local regulatory requirements and workflow processes and utilize expertise in mobility, mobile security and compliance, strategy, and cloud to help health organizations engage patients, improve outcomes, and lower costs. Our modular approach allows you to rapidly build an integrated healthcare solution with a comprehensive and highly secure infrastructure that complies with CFR Part 11, HIPAA Security and Privacy Rules.
8 Step Approach to Creating Validated Custom Health Solutions:
Planning and Design:

Synegys introduces innovation through its

validated health technology platform

, mComply. This solution integrates cutting-edge tools like medication reminder text messages, web-based solutions, and mobile apps. The phase initiation involves the development of a comprehensive project plan, fostering in-depth discussions on study prerequisites and design. Leveraging the existing functionality of mComply serves as the starting point for configuration and customization discussions, aligning with additional functional requirements. The outcomes include a System Requirement Document, gaining endorsement from all stakeholders. Additionally, use case workflows and tailored content for Institutional Review Board (IRB) submissions.
Validation Strategy:

Synegys employs a Validation Strategy Standard Operating Procedure (SOP) that delineates eight critical steps for validating data collection software within its target environment. These steps encompass requirements definition, design, coding, testing, traceability, user acceptance testing (UAT), installation and configuration, and decommissioning. This SOP serves as a repository of practical insights, bolstering system reliability and adherence to regulatory standards.
System Configuration and Development:

Synegys

leverages its AI-driven mComply platform – a customizable cloud-based system offering diverse communication interfaces including SMS, mobile apps, email, IVR, and web portals. This platform arrives pre-validated, compliant with 21 CFR Part 11, HIPAA-ready, and GDPR-compliant. The customization of mComply aligns with specific study protocol requisites, streamlining the implementation process.
Validation Testing:

Testing spans the project lifecycle as depicted in the diagram below. Reporting verifies Planning, Performance Quality Tests verify User Requirements, Operational Qualification Tests verify Functional Specifications, and Installation Qualification Tests verify Design Specifications. This proactive approach minimizes errors and facilitates early error detection and rectification.
Several SOPs are referenced in this stage, including Validation Strategy, Testing Strategy & Plan, Application Security Policy, Backup Policy, and IT Security Policy.
Documentation and Record-Keeping:

Documentation is woven throughout each stage of the validation process. Synegys' secure portal acts as a repository for this documentation, ensuring controlled access based on designated user roles.
User Training:

Synegys develops a comprehensive training plan and material, including train-the-trainer sessions. Direct training is also facilitated for end-users as necessitated by the context.
Security and Data Protection:

Our mComply platform is pre-validated, seamlessly aligning with CFR Part 11, HIPAA, and GDPR regulations. Rigorous scrutiny of configuration and customization ensures compliance. Industry-standard SSL encryption bolsters the security of sensitive data transmissions. Participant data is carefully de-identified, and vigilant monitoring mechanisms thwart data breaches. Data centers adhere to ISO 9001 and ISO/IEC 27001:2013 – Information Security Management System. SMS gateway partners hold ISO/IEC 27001 certifications, along with attestations to ISO/IEC 27017 and ISO/IEC 27018.
Ongoing Maintenance and Monitoring:

We employ a robust platform infrastructure, ensuring elevated availability through multiple servers across various locations. Thorough monitoring, database backups, and intrusion detection systems contribute to the platform's resilience.
Leading the Way in Validated Clinical Research Solutions
mobileHealthWorks along with our partner Synegys stand as a leader in this realm, offering a validated system adaptable to diverse clinical research needs. With support for both smartphones and feature phones, intricate workflows, and personalized messaging, We redefine the potential of validated clinical research solutions.
Contact us to learn more about how we can help you with a validated custom solution to support your study protocol.